The flexibility of this unit is quite remarkable. 30 ins and outs, digitally controlled high-end preamps, reference class converters and full 192 kHz operation. Real time EQ, compression, digital reverb effects and standalone operation. All wth typical RME build quality. You have to read the specs of this RME Firewire / USB audio interface to believe it, they're simply staggering! The unit will be a great addition to our mobile rig. More info about the interface here: http://www.rme-audio.de/en_products_fireface_ufx.php
Update: The UFX firmware has just been updated to support Class Compliant Mode. This means that the UFX is now compatible with Apple's iPad. And able to provide 22 audio inputs and outputs! And not only that but the 'wise ol owls' at RME are now developing a version of Totalmix for IPad. Just as predicted by myself on the RME forum quite some time ago!
Thank you Matthias Carstens and RME for your valued support.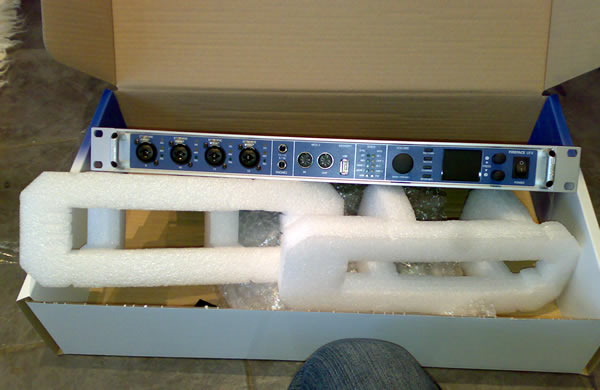 The new RME Fireface UFX