As a peace loving hippy Muso type of person, I despise trouble or conflict of any kind however, accusations have been made against me both publicly, and on social media..
I tried to respond to the following statement posted on local ex-Councillor Ivan Bell's 'Glossopdale' FaceBook group, where a video / photograph was taken of me and a written statement published along with my personalised car number plate and my full name by a 'Glossopdale' FaceBook member with the user name Rowena Frances Cahill
however, my post was deleted and my membership to the group cancelled within minutes with no explanation provided?
I went on to Email Ivan Bell directly, pointing out that
as the administrator,

this post could be subject to legal proceedings however, I received no reply..
Here is a screen-shot of the post kindly sent to me by a friend of the family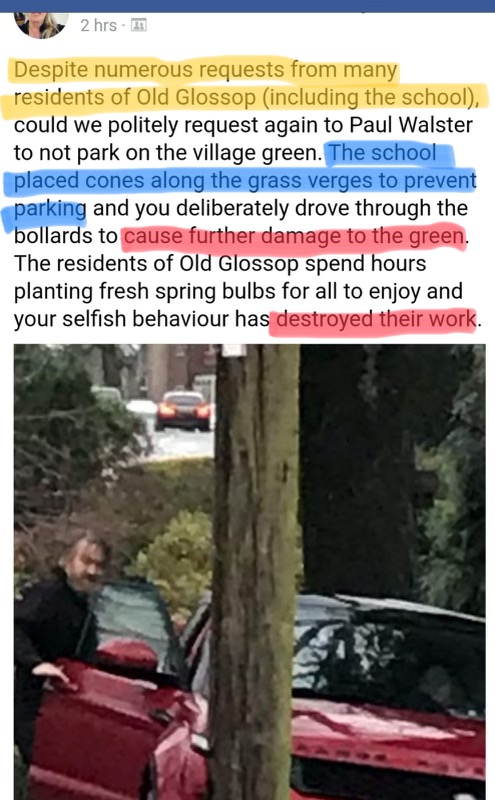 It is one thing to 'Big-Up' a story, but quite another to unashamedly exaggerate and write with such malicious intent!

My reply to this post:


8 'From many residents of Old Glossop':
Let me make this perfectly clear..
Absolutely no (zilch) local residents or a representative from
All Saints primary school had ever voiced concern over my brief parking on the edge of the wooded area opposite the school to pick up my children and in fact, the Head Mistress from the school has since contacted me to distance the school from this this post...